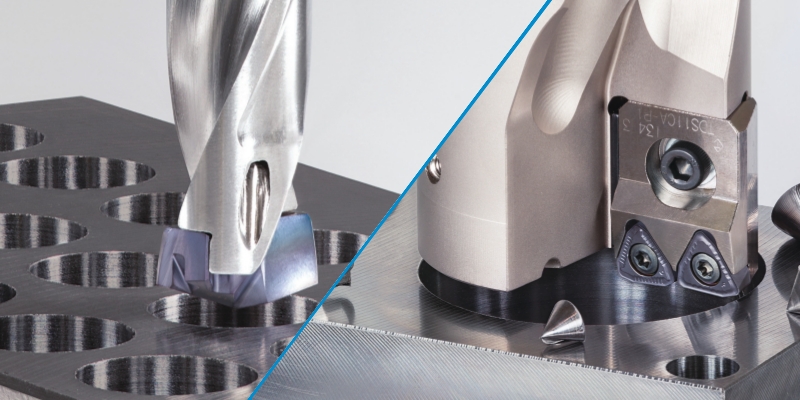 We offer a diverse range of drilling and boring tools for machining various types of materials. Drilling is an operation performed in the final phase of the production of the parts whose requirement is high so as not to hinder the productivity and efficiency of operations.
Our partners provide drill bit solutions with interchangeable inserts, carbide drills, and deep drilling bits among other thing, to meet customer requirements.
Also with regard to boring, our partners are always looking for new solutions so that the client can take maximum efficiency and profitability from the use of tools. Since it is a finishing operation, the quality of the tool can compromise all the work performed up to this stage so commitment to quality is essential.
Consult the partners pages for more information on the products in this range:
TUNGALOY
PINZBOHR
TIVOLY
NINE
TBT
See the main highlights of Tungaloy's drilling range.
FURAÇÃO